Plantable Greetings Wholesale

We all buy greeting cards each year as thank you's for our friends, families & clients. It's time we make a change and stop the cycle of deforestation and waste production. Together we can make a big impact by moving to sustainable products & companies that give back.
Plantable Greetings is a zero waste, carbon negative company. Our greeting cards are made with recycled pulp from post consumer waste. NO TREES ARE CUT DOWN.

When the recipient is done with our cards they can plant it in soil and it will biodegrade & grow flowers. As an added bonus we donate to plant 2 trees for every card sold.
Over 12,000 trees planted in our first 8 months of business.


🌱 Plant Our Cards & Watch Flowers Grow
🇨🇦 100% Canadian Made & Owned Company
👩‍🎨 All Cards are designed by Local Artists
🌲 Each Card Sold Plants 2 Trees | Over 12,000 Planted
⏰ Cards are guaranteed up to 4 years
🌎 Our cards are certified to be planted in Canada, USA & Europe



Our Greeting cards are made from 100% recycled paper waste. The paper is shredded and mixed with water
---
Our Cards are guaranteed for 4 Years. If kept in a cool dark place they will last much longer.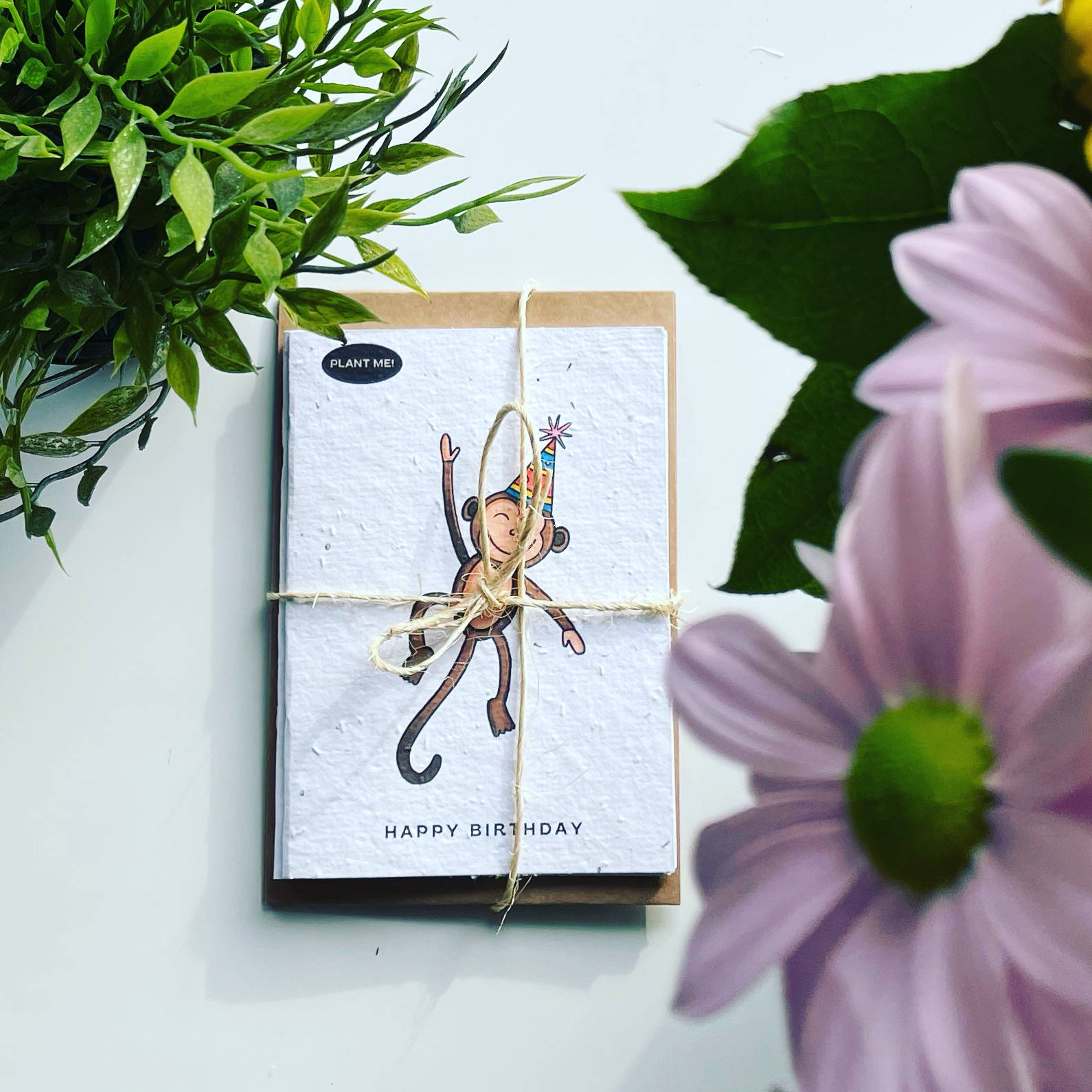 Being a carbon negative company is extremely important to us. That's why for each card sold we donate the funds to plant 2 trees
---
We are very proud to share that in 8 short months we have planted over 12,000 trees.
We'd love the opportunity to discuss in more detail about the potential benefits of working together. Shoot us an email :)

Sales@PlantableGreetings.com